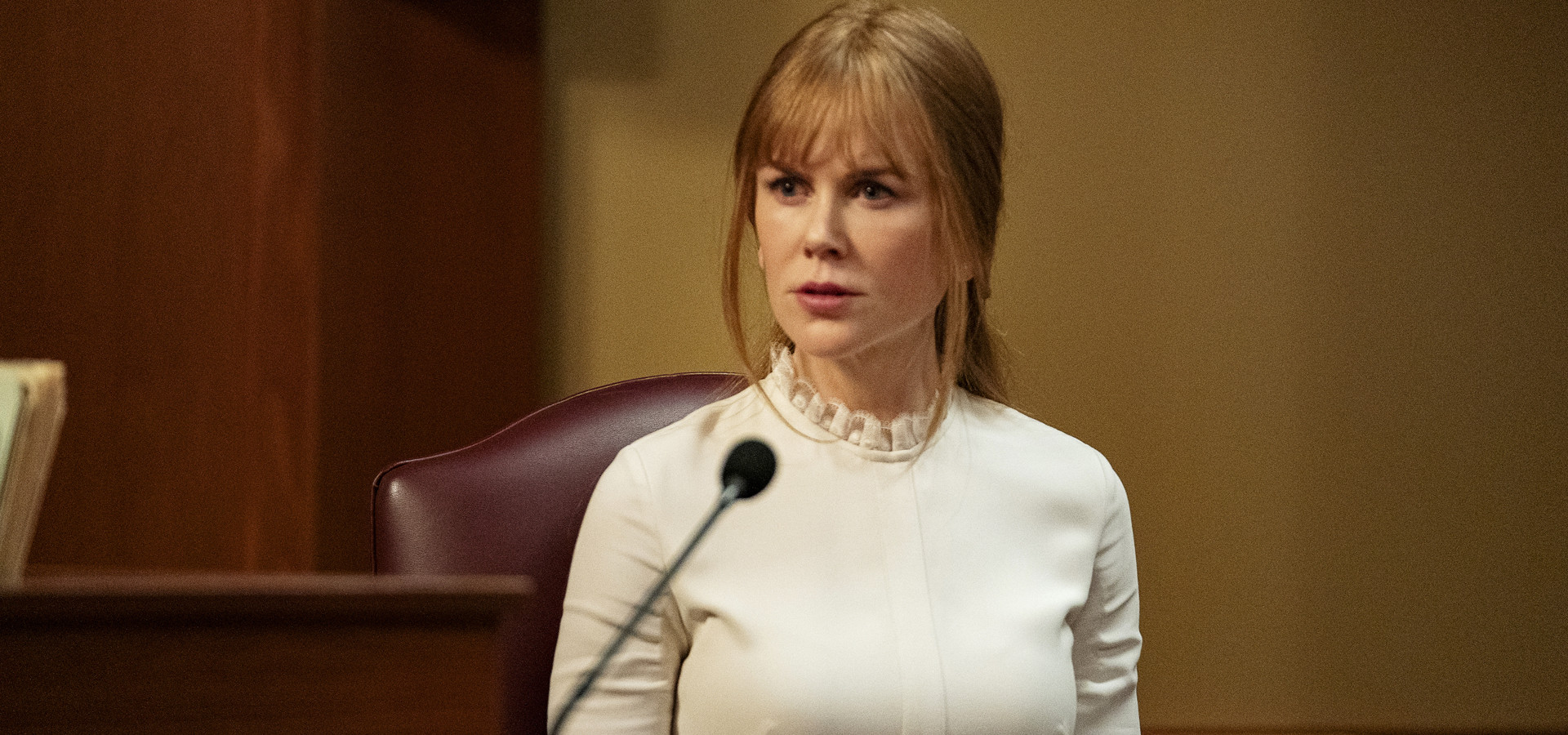 HBO
Big Little Lies fans are itching for a third season of the Emmy-winning HBO show, but there is a tall order involved for a renewal to happen.
Cast member Nicole Kidman weighed in on the matter in a recent interview with News Corp Australia, posted on Saturday, a day before the season two finale.
"I think we would love to do a season three because there is certainly ideas," she said. "But we would not do it without all of the same people involved…even the kids."
Fans were thrilled and somewhat surprised to even get a second season for HBO's female-driven, A-list cast ensemble limited drama series, which also stars returning actresses Reese Witherspoon, Shailene Woodley, Laura Dern and Zoë Kravitz, plus Meryl Streep as newcomer Mary Louise, Kidman's character's conniving mother-in-law. The primary stars are among the most sought-after actors in Hollywood, and are always busy with projects.
Show creator David E. Kelly told E! News in June, "We wrote season two as if this were the end."
At the Television Critics Association press tour in February, Kelly said there was "no such plan now" for a season three, adding, "I think that it's one and two, and we like where our closure is at the end of season two, so that will probably be it," according to Harper's Bazaar.
"That's what you said last time," Kidman told Kelley, while Witherspoon added: "That is. You sat here and said that last time, David."
Earlier this year, HBO president Casey Bloys weighed in on the possibility of a third season of Big Little Lies, telling TVLine, "I love this group of people—I would do anything with them. But the reality is, they are some of the busiest actresses working in Hollywood. We have deals with some of them—Nicole is doing her next show [The Undoing] with us. I just think it's not realistic."
"Look, if they all came to me and said, 'We worked out all of our schedules!'—then sure," Bloys said. "But I just don't think it's realistic."
Bloys made similar comments to The Hollywood Reporter.
"Everybody involved is so busy that it's hard to imagine aligning everybody's schedule again," he said. "The fact that we were able to get season two together is a small miracle. Could we do it again? Who knows?! It's a great group. They love working together and they're really fun to work with. But everybody is really busy. So let's see."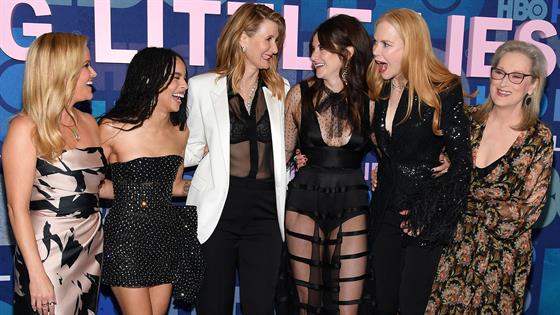 In her Daily Telegraph Australia interview, Kidman talked about season two and praised Streep.
"[Filming with her] was intimidating, which is good, it should be," she said. "I mean, Meryl is the Great One and she's just so professional. It's so beautifully written and scripted, so we're lucky in terms of legal ease, the way in which David E. Kelley walks us all through that. You gotta see this finale…there's so much more to come."
On Sunday morning, Witherspoon and Dern reflected on filming the show ahead of the season two finale.
Can't believe tonight is the season finale of @biglittlelies! BIG surprises tonight!" Witherspoon wrote on Instagram. "To all the fans of the show, THANK YOU ! You are the reason this show is everything it can be. Thank you for watching, for discussing, for tweeting…. for Loving these women. It means the world to me!"
"No greater joy than working with, and finding family, with these extraordinary women," Dern wrote on Instagram. "And thank you, Renata, for giving me more fun than I could've imagined. Finale tonight. #BLL2"
Source: Read Full Article