On December 25, 2020, the first season of Bridgerton aired on Netflix. The period drama series is based on a historical romance novel series by the same name and follows the story of eight siblings as they search for love. Within a month, it became Netflix's biggest hit.
What madeBridgerton such a success? The Season 1 storyline is undeniably fascinating as it follows Daphne Bridgerton's (Phoebe Dynevor) journey to happily ever after with Simon Basset, the Duke of Hastings (Regé-Jean Page). However, the steamy sex scenes have truly made people talk.
Therefore, when Season 2 aired and there were fewer steamy sex scenes, fans wanted to know why. The truth is, this was done on purpose. Here's why.  
'Bridgerton' Season 1 recap
If you are curious about why there are fewer sex scenes in Season 2, you only have to listen to showrunner Chris Van Dusen. According to Insider, Van Dusen defended the series having fewer sex scenes in a recent press conference. He said they do not focus on the number of sex scenes when creating Bridgerton.
Van Dusen explained, "We use these intimate scenes to tell a story and to push the story forward. We've never done a sex scene for the sake of doing a sex scene, and I don't think we ever will. It all serves a larger purpose and it's a different story this season."
In Season 1, part of the story that needed to be told was how Simon prevented himself from becoming a father. This is not the story for Season 2, which instead focuses on enemies Anthony and Kathani "Kate" Sharma (Simone Ashley) becoming lovers as their relationship changes.
Both Ashley and Bailey agree that less is best for the second season. Though Bailey may say it best: "Kate and Anthony feel explicit in the way that they feel naked in front of each other. I think that's also a very interesting, cerebral way of exploring that innate sexuality, and I think it bodes really well for the following seasons, to not just be … about sex."
The future of 'Bridgerton' awaits: What's in store for the Netflix show?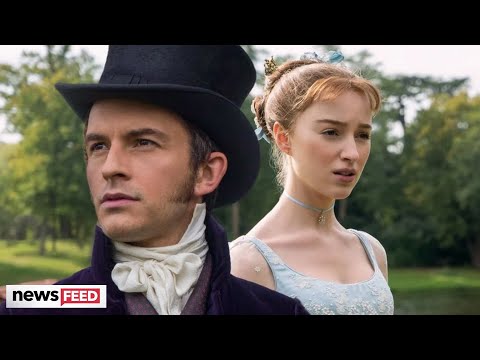 It has been announced thatBridgerton Seasons 3 and 4 will take place, though there have been no official announcements on what will happen during these seasons.
However, if you follow the book series, the first two were The Duke and I and The Viscount Who Loved Me. This could indicate that Season 3 will focus on the third book: An Offer From a Gentleman following Benedict and Sophie. If this happens, then we may expect Season 4 to be titled Romancing Mister Bridgerton and focus on the story of Colin and Penelope.
Either way, fans of Bridgerton can feel confident that steamy scenes will not disappear altogether.
Source: Read Full Article