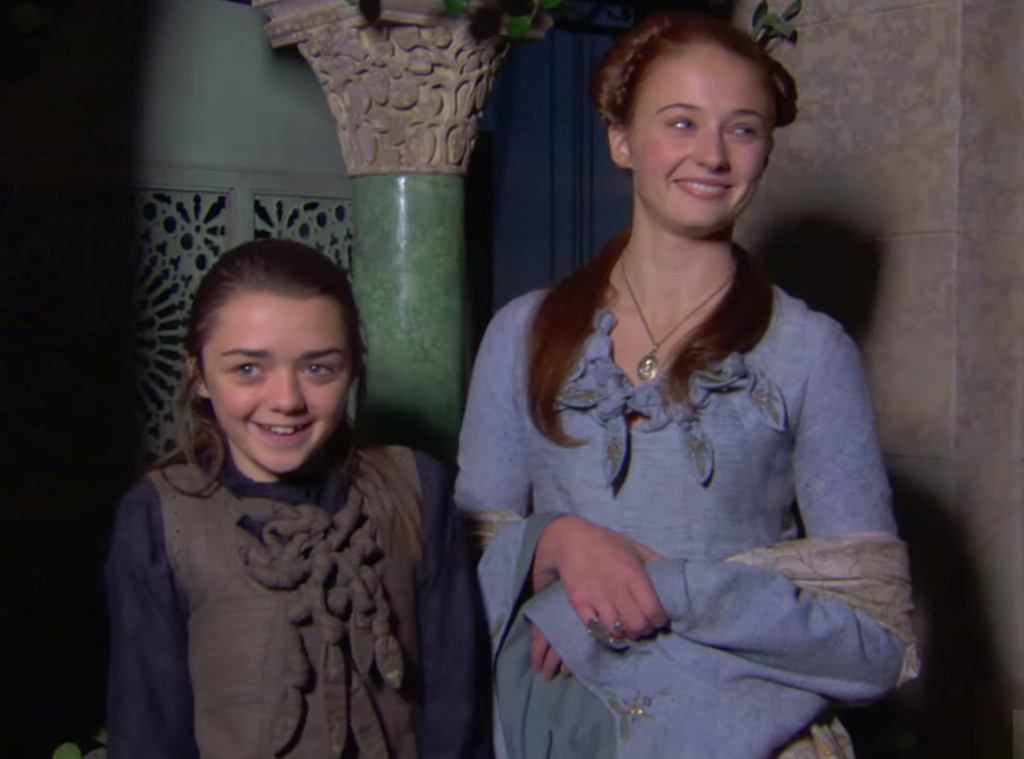 YouTube
Just when you thought you were out of Westeros, they pull you back in with a boxed set. HBO announced Game of Thrones: The Complete Collection, a limited-edition Blu-ray set will hit shelves on December 3, 2019 and it comes complete with the much hyped Game of Thrones: Reunion Special. The two-part show, hosted by Conan O'Brien, features cast members from the final season reuniting with fan-favorites like Sean Bean, Jason Momoa and more.
In addition to the reunion—get a sneak peek at that below—other bonus content includes deleted and extended scenes, animated histories and lore segments, behind-the-scenes featurettes, audio commentary and the final season documentary Game of Thrones: The Last Watch.
The preview of the reunion below features Bean, Kit Harington, Maisie Williams, Sophie Turner and Isaac Hempstead-Wright—the Starks—looking back at how much all the younger cast members grew over the eight seasons. Look how excited they all are when they see their behind-the-scenes footage.
"Oh my gosh, I am in medieval times. I'm not in 2009 anymore," a pint-sized Turner says as a shocked present-day Turner looks on.
"I've never done anything like this before," little Williams says as adult Williams covers her face in shock.
The best one? A young, beardless Harington saying, "It's my first, ever, filming of anything," and talking about how fun it is to walk around with a sword and cloak. To that, present-day Harington says, "F—k off!"
The reunion also shows audition tapes of the young stars in addition to their behind-the-scenes interviews.
"I think we're going to be friends for a long time," Turner says about Williams.
"This has been, not only a family to me, but I've grown up with these people. I've changed so much as a person," Turner says in the taped interview.
Check it out above.
Source: Read Full Article