'GLOW' Needs to Kill the Ruth and Sam Relationship
[Spoilers ahead for the third season of Glow. If you haven't watched the whole season yet and don't want to be spoiled, please leave this post! Don't @ me.]
If you're a fan of the show Glow, you know that Ruth is pretty shitty at this whole "love" thing. I mean, she had an affair with her best friend's husband. We all make mistakes, but damn.
As the seasons progress, she moves on from Debbie's husband to Russell, a perfectly nice guy who she pushes aside in favor of Sam, her sexual-tension-buddy/director. The third season ends with her being pissed at Sam for telling her she didn't get the part in Justine's movie. Meanwhile, he's out here keeping the fact that he had a literal heart attack from her. None of this is the foundation for a healthy relationship.
Wrecking the potential Ruth/Sam relationship is the best thing the Glow writers could have done, though, because those two characters should absolutely not date.
First, let's remember Sam was low-key mean to Ruth every season. He basically spent 30 episodes not respecting her opinion and telling her to shut up. Case in point: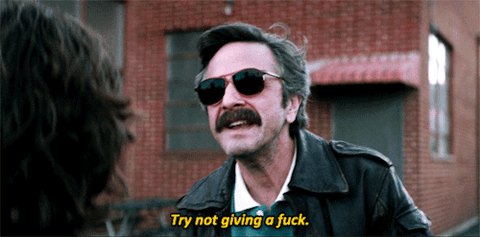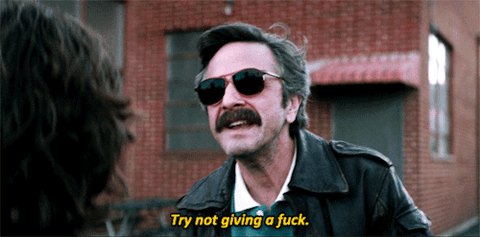 Frankly, he might "love" her now, but he still doesn't actually value her opinion. Are we supposed to believe they could have a functional relationship? I'm not buying it. The narrative of "He used to be mean to her but now they're in love" should be officially canceled.
They're also polar opposite humans. Ruth is the annoyingly optimistic cheerleader of the group who constantly tries to see the bright side, while Sam is the beat-down, cynical dude every guy who enters Hollywood fears they will become. Some people probably think that makes them good for each other, because they'll balance each other out or something. It doesn't. It only ensures they would be a miserable couple.
It's not just their differences that make it a problem, though. They're at completely divergent places in their lives. By the end of the season, Ruth tells Debbie she's intent on giving the acting thing another shot, and Sam is in the middle of directing a movie. He's trying to crawl back from irrelevance while she's trying to *start* a career. They're totally different goals.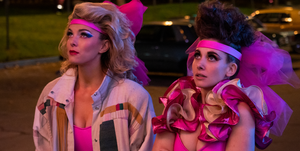 If they were going to try something romantic at this point, it would only hold both of them back. Ruth needs to be with someone who is young and naive enough to push her to achieve her (unrealistic) dreams, and Sam is way too cynical to do that. On the other hand, Sam needs a partner who is ready to be a psuedo-mom to Justine and make sure he takes his heart medicine. That shouldn't be Ruth!
This relationship would inevitably make Ruth the nag, and Sam the guy who holds her back from the life she could have. I don't want to watch that!
If Glow gets as season four, let's pray they leave this relationship exactly where it belongs: firmly planted in season three, never to be heard from again.
Source: Read Full Article