Many "making of" myths surround Steven Spielberg's classic films such as Indiana Jones, E.T. The Extra-Terrestrial, Jaws, and Jurassic Park. His work catapulted some actors into newfound fame — such as Drew Barrymore — and immortalized others as beloved characters. Harrison Ford will always be seen as either Indiana Jones or Han Solo.
Spielberg's always taken casting seriously, and some big names almost made it into a few of his early films. There are also actors who remained under the radar. But as part of the lore attached to his projects, there was once a story about him having actors bake cookies and cakes. He admitted it only happened with one film: Raiders of the Lost Ark.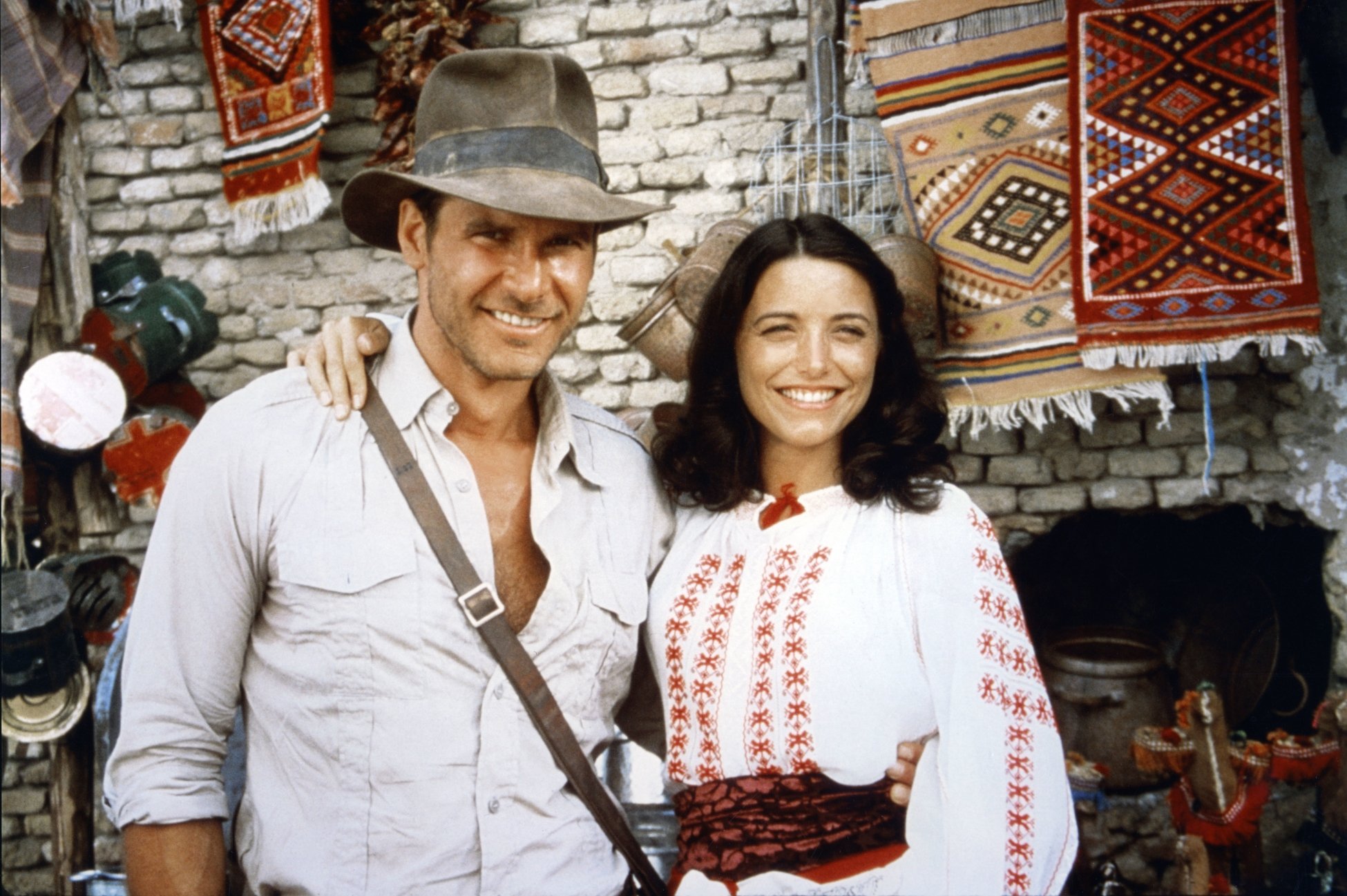 Steven Spielberg used baking to cast 'Indiana Jones' actors
Out of the context, the idea to have actors bake cookies for a role may seem odd. However, there's a reason Spielberg had potential cast members partake in such an activity.
During an interview with Premiere magazine (via Steven Spielberg: Interviews, Revised and Updated), he explained the one time he used baking as a casting test. Bear in mind that he never named names.
"Raiders was to be my fifth movie. After having done a lot of TV shows and four feature films, involving many casting sessions all over the country, I realized that actors are really not given a good chance to show you who they really are," said Spielberg.
He added that actors spend about 15 minutes showing their portfolio and headshots, and there's very little eye contact. The expectation is that the person impresses the director to land the role. Spielberg wanted to shake up the casting status quo.
"I think that's pretty crummy, yet that's been the standard casting method for decades. I found the best way to cast was to make people comfortable. I couldn't think of any better way to make them comfortable than to have a bunch of flour on a table and eggs to be beaten and dough to be kneaded and frosting to be laid on," he said.
"Right away you forget the portfolio. I found in five minutes, as opposed to fifteen minutes, whether I was on the right track. And the actors would all have a chance to let their hair down and be a little looser."
During an interview with the New York Post, Harry Hamlin confirmed the practice. The actor didn't realize that baking a chocolate cake with his potential co-star was Spielberg's chemistry test. Hamlin admitted he got caught gossiping about the director and didn't get the part. Additionally, he never worked with Spielberg either.
Spielberg shared the cookie bounty
Though Spielberg only used this approach once, the Raiders process went on for weeks. Therefore, so did the baking. He told Premiere, "I went through Julia Child's cookbook twice. We baked every day, five days a week, for over fourteen weeks of casting. And often we baked two selections a day, one in the morning and one in the afternoon."
Never underestimate the power of fresh baked cookies. As a result of all those sugary treats on hand, Spielberg shared the wealth with everyone in the building. He said George Lucas' office had over 100 people at the time. Cookies did not go to waste.
Spielberg never wants to recast Indy in the franchise
Out of all that dough, Spielberg lined up a cast that created a blockbuster and kicked off the Indiana Jones franchise. We're not sure who baked up batches of cookies and didn't make the cut, but Harrison Ford has the role for life.
Spielberg made that clear in a 2015 interview with Screen Daily. "It's certainly not my intention to ever have another actor step into his shoes in the way there have been many actors that have played Spider-Man or Batman. There is only going to be one actor playing Indiana Jones and that's Harrison Ford."
The next time you stream Raiders of the Lost Ark, enjoy the movie with a side of cookies.
RELATED: Danny DeVito Almost Played Sallah in 'Raiders of the Lost Ark'
Source: Read Full Article