Orion Pictures and Vertigo Entertainment are partnering with Taka Ichise to develop movie based on viral sensation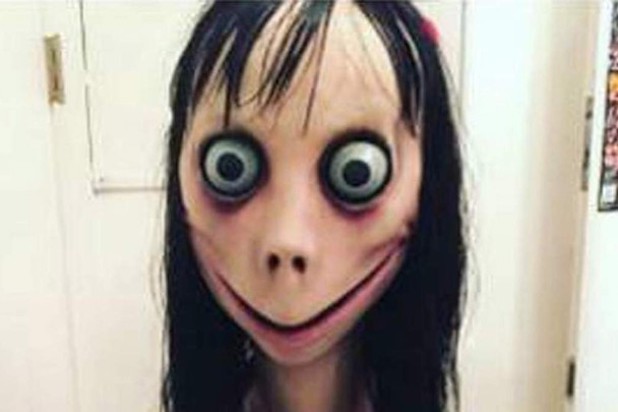 PSNI.Craigavon / Facebook / Orion
The Momo Challenge may have been a viral, Internet hoax, but the premise of the Momo Challenge will now be adapted into a horror movie.
Orion Pictures is partnering with Roy Lee's Vertigo Entertainment and producer Taka Ichise, who previously collaborated on "The Grudge" and "The Ring," to develop a horror film that's based on the work of art that inspired the viral Momo Challenge, an individual with knowledge of the project told TheWrap.
The "challenge" sparked hysteria online after it was believed that an image of a demonic chicken lady would pop up during children's programming and games or on social networking apps and goad children into violent acts or even suicide.
But despite the spread of the image in the media, there was little evidence to suggest that kids were actually taking part in the challenge. YouTube even denied that such videos were being promoted on the company's service.
The creepy image is actually of a sculpture by Keisuke Aisawas, who was inspired by Japanese Ubume folklore to create the work of art, and Aisawas's sculpture predates the reports of the challenge.
Dan Kagan is overseeing the production on behalf of Orion Pictures.
Lee is also a producer on the upcoming "It: Chapter 2." Lee is represented by CAA. Ichise is represented by UTA.
Deadline first reported the news of the Momo Challenge movie.
Source: Read Full Article