'The Handmaid's Tale:' Why Christopher Meloni Thinks His Character Received a Satisfying End
This week's episode of The Handmaid's Tale saw the end of Commander Winslow (Christopher Meloni) in a most satisfying end. June (Elisabeth Moss) killed him in self-defense and got her revenge for countless handmaids the man tortured and maimed. The character's death was a fitting end to an unbelievably evil character arc. Meloni, who played Commander Winslow, thinks his character got what he deserved in the end and in the best way.
Christopher Meloni found his character's death satisfying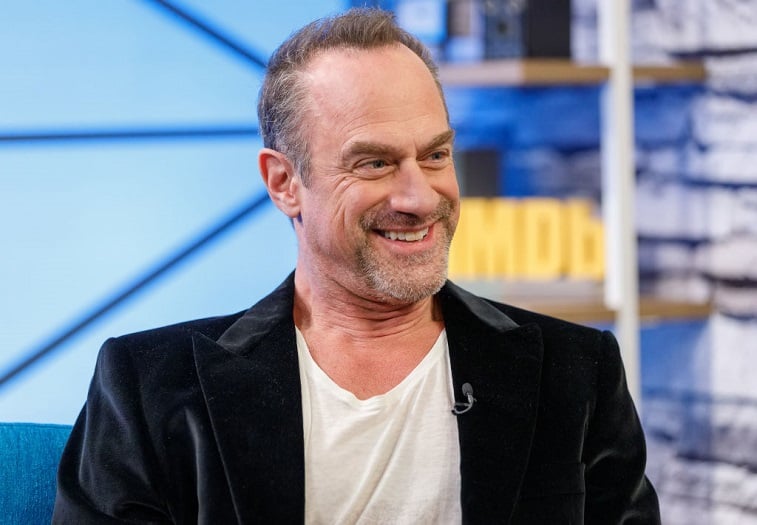 Meloni recently spoke with Bazaar.comabout his character in The Handmaid's Tale and how he enjoyed working withMoss. His character had a very satisfying end when you think about how evil ofa man he was.
"It's always so much fun to work with her, because you getto act a lot with what is said versus unsaid," explained Meloni. "She's veryadept at saying a million things with her face, and I like that. I like workingin that way, with an actor who really understands that aspect of it, so thatyou're basically having all these scenes underneath and in between the wordsthat are coming out of your mouth. And I must say that I found it verysatisfying for her as well to be stabbing me with my own pen! I was like,"Finally! Girlfriend's getting a whack at the piñata!" And also hisfinal demise [being incinerated], I found that very satisfying. It's like it'sa group effort to burn this mother******!"
'The Handmaid's Tale' has been renewed for season 4
To no one's surprise, Hulu's hit show will be back for season 4.The Handmaid's Tale is based on Margaret Atwood's novel of the samename. This season has shown a new side to June as a fierce fighter that will doanything to break the chains of her oppression. The women are being forced inGilead against their will in sexual slavery.
Things are coming to a head as handmaids and Marthas fightback even more this season. In this last episode, viewers saw June deal a finalblow to Winslow. The Marthas clean up the evidence and incinerate his body,leaving no trace of what had actually happened. The women of Gilead are fightingback together and aren't going down without a fight.
Will June get the children out of Gilead?
June has recently come up with a miraculous plan to get the children of Gilead out and to freedom. Her first thought was to get Commander Lawrence (Bradley Whitford) involved. He agreed, but is apparently being watched and it's unsafe for him to get out himself. As viewers saw in the episode before, the Marthas have agreed to get 52 children out. The downside is that the vehicle Lawrence has for their use only seats 10 people. "52 kids and 10 seats," June says. "How does that math work?"
After everything we've seen this season, I think it's safe to say June will get the children out. Executive producer Warren Littlefield told reporters at the Television Critics Association that the show will feature a huge cliffhanger this season.
"I hope you'll feel shocked at what we accomplish andwhere we leave our key characters," said Littlefield. "I think it'squite a cliffhanger that we'll leave you with. And I feel quite confident thatif we had a 40 percent leap from Year 2 to Year 3, I'm looking forward to whatthat leap will be in Year 4."
It looks like June will accomplish something great before the end of the season. After this last tumultuous episode, it's almost impossible to imagine what's in store for June and the other handmaids stuck in Gilead.
Source: Read Full Article