One of the most delightful parts of the very delightful Dickinson, Apple TV+'s show about Emily Dickinson, is the celebrities who pop up for the occasional guest appearance. The main cast, which features Hailee Steinfeld as the titular Emily, is great obviously. But then John Mulaney comes on as a legendary author with a very large beard and there's an added layer of surprise and, dare I say, fun. In honor of the show's third and final season, which launches today, we (I) ranked all the celeb cameos the show has given us so far. No one asked for this, but like Emily, I don't need anyone's permission to do whatever the heck I want, so… here we are!
Let me caveat by saying that while this is a "ranking," all these people are number one in our hearts. Okay, let's get into it.
6 – Timothy Simons as Frederick Law Olmstead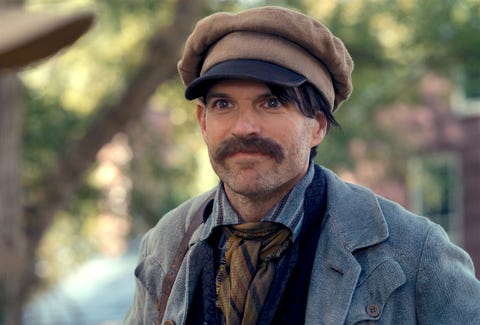 Yes, I love this absolutely nutty performance. The only reason Timothy's Frederick is placed so low (or high?) on this list is because he'll always be Jonah Ryan to me. It was too iconic a role, and that's his burden to bear.
5 – Nick Kroll as Edgar Allen Poe
Drunk and horny Poe! What more could you possibly ask for? I am obsessed with historical recreations that are totally unhinged, and this qualifies.
4 – Jason Mantzoukas as the Bee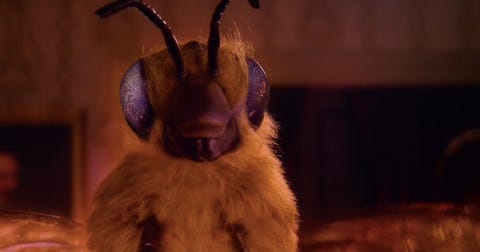 I don't know how to explain it, but when I heard Jason's voice as a bee, it just felt… right. Bonus points because his character exists merely as an opium-induced hallucination for Emily, and not a real person.
3 – Zosia Mamet as Louisa May Alcott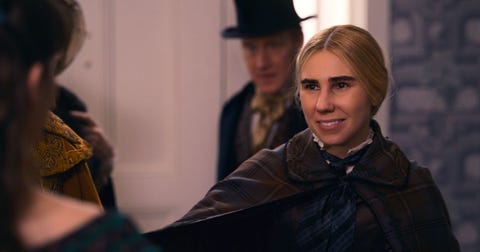 Shoshanna Shapiro was the ONLY good character on Girls, and Zosia Mamet is a huge reason why, so I was absolutely delighted to see her play Louisa May Alcott. This iconic line will live in my head forever: "Write what sells. Bodice rippers, ghost stories, stuff about ravens, maybe throw in a line about corn, or soap?"
2 – John Mulaney as Henry David Thoreau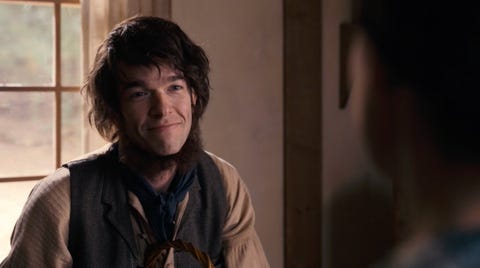 Sure, his look in this show is really reminiscent of the the goat man from Chronicles of Narnia, but the whole "never meet your heroes" storyline was really, really great. And I love a "lives so close to his mom it's embarrassing" reveal.
1 – Wiz Khalifa as Death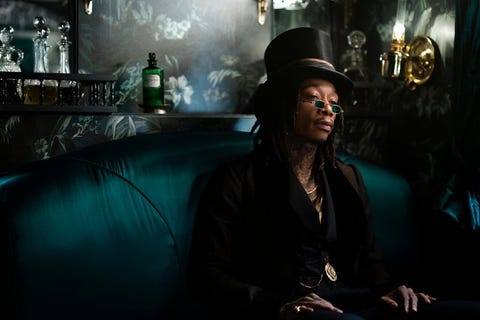 I mean… is there anyone else who could be at the top of this list? The casting of Wiz (he and I are on a first name basis, naturally) in this role is so surprising it's brilliant. When I first saw him on my screen, I screamed. He brings a joint-smoking, cool sophistication (with a dash of menace) to the Death character. No wonder Emily isn't scared to die! If it meant I got to hang out with Wiz Khalifa, I wouldn't be either.
Source: Read Full Article