Outer Banks, the Netflix original teen drama, captivates fans with its talented cast members and suspenseful sub-stories. Chase Stokes, who plays John B. Routledge in the series, has attracted a sizable following for his charisma. The main protagonist on the show has tongues wagging, partially thanks to his aloofness, adding to the mystery.
What is Chase Stokes' real name?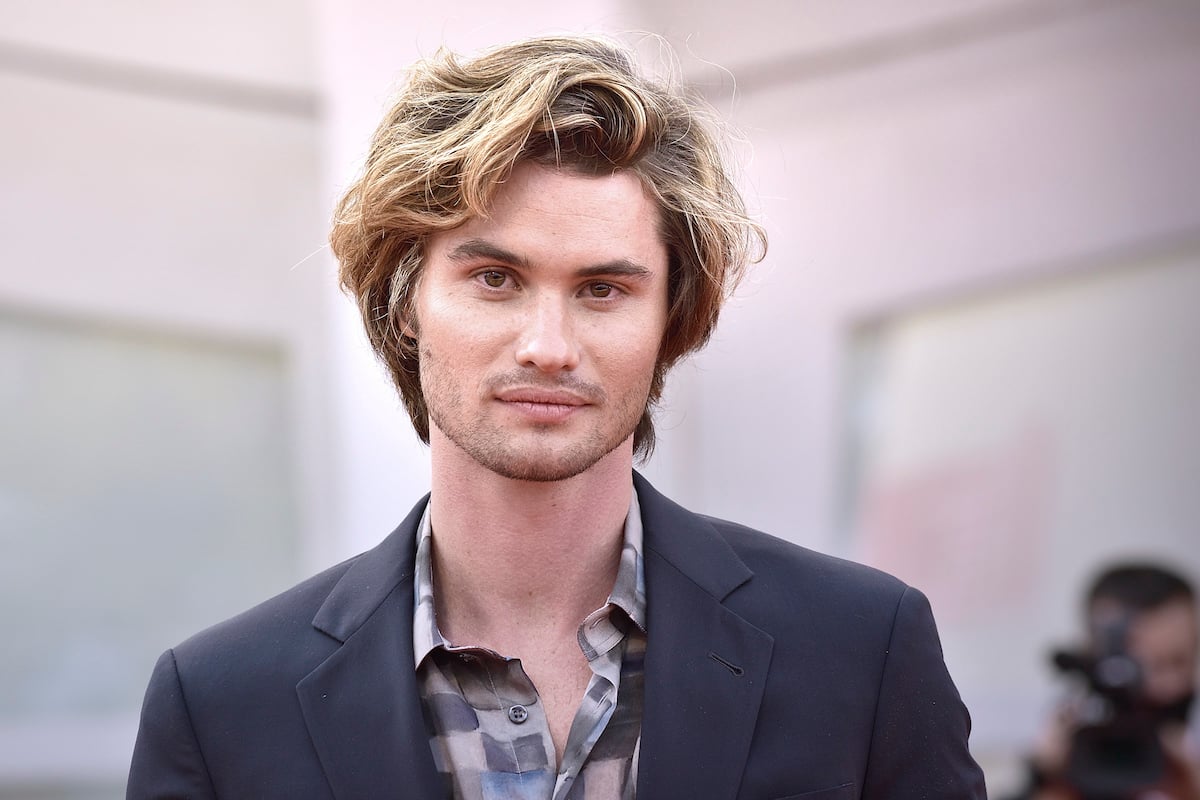 Actor Chase Stokes' real name is James Alexander Chase Stokes, he reveals in a recent Wired video.
For as long as he can remember, he has gone by "Chase," the second of his two middle names. "If you say 'James' in my general direction," he explains, "I will not answer."
Born to Jennifer Canning and Jeff Stokes on September 16, 1992, the Annapolis native is the oldest of seven children in a blended family.
Standing over six feet tall, the actor is pretty athletic and seriously considered pursuing a professional ice hockey career.
But in college, he decided on showbiz.
How his name affected him in school
Stokes moved to Orlando with his mother after his parents divorced. There, he attended Timber Creek High School. He later earned a bachelor's degree from Valencia College and continued his education at the University of Central Florida and Seminole State College, the Orlando Sentinel reports.
The quirky actor recalls that "Chase" was always missing from his full name in high school and college attendance rolls. As a result, teachers called him by his first name, "James," so he corrected them. But they didn't always believe him because he wasn't the best student.
"So it felt like I was immediately trying to cause problems. But in reality, I was just trying to give my real name."
In school, he realized professional ice hockey wouldn't be his career path. Because Stokes was such a goofball in class, one of his teachers suggested acting.
When he finally decided to get into the industry, he emailed myriad Hollywood agents. In his correspondence, he introduced himself as Chase Stokes. Consequently, he is known by only that name, which appears in all of his acting credits.
Chase Stokes' career highlights
Around the time he joined the cast of Outer Banks, Stokes played Adam in another TV series, Tell Me Your Secrets. And in 2018, he appeared as Finn in a single episode of the TV series The First, IMDb reports.
In 2017, he portrayed Graham in three episodes of Daytime Divas. And the previous year, he played Reed in the first season of Stranger Things. But Stokes' 2018 turn as Russell Bennett in the TV movie The Beach House arguably cemented his place as a leading man.
However, John B on Outer Banks is his longest-recurring role to date. The heartthrob plays a teenage ringleader who's somewhat of a lovable idiot. The main protagonist from the poorer side of town constantly gets himself into trouble. And falling for the privileged Sarah Cameron doesn't help matters.
But Stokes almost didn't accept the part. When the actor first saw the script, he reportedly considered declining the role because he wanted to play more mature characters. What's more, he initially auditioned for the part of Topper on Outer Banks, but the casting directors thought he was better-suited for John B.
The future seems bright for the 29-year-old actor with boyish good looks. He's set to appear on the big screen as Martin in Dr. Bird's Advice for Sad Poets. And he's involved in the TV series One of Us Is Lying, where he plays TJ Forrester. It's rumored he was cast for that role due to the popularity of Outer Banks.
Source: Read Full Article