Over the past decade, James Blake has become a master of collaboration. But by tapping into his past as a more singular solo artist, he created one of his best albums to date: Playing Robots Into Heaven. "This album wasn't exactly a return to a sound," he explains to Hypebeast, "It was more like, "Where does this process lead me these days?"
The process mentioned is one which first brought James Blake his original success. While Blake seemed to appear out of nowhere in 2010, you wouldn't say he "burst" on to the scene. Instead, the Enfield-born musician carefully dropped a considered array of avant-garde, spectral and awe-inspiring tracksthat would go on to shake up the course of electronic music.
Songs such as "CMYK", "The Bells Sketch" and "Air and Lack Thereof" incorporated sonics people simply hadn't heard before, with auto-tuned vocalsthat had been chopped, diced, sped-up or slowed-down with real, electronic soul. They brought together a combination of Blake's classical training, expertly flipped R&B samples from the likes of Aaliyah and Kelis, and a real understanding of London after dark, where he was educated by basslines emanating out of East End clubs like Herbal and Plastic People in the early noughties.
The label "post-dubstep" was infamously applied by critics to try and make sense of it all. Blake, obsessed with the scene himself, would go on to become the movement's central figure, establishing his very own sound alongside contemporaries such as Mount Kimbie and Joy Orbison.
That tag stuck until 2013's Overgrown, where Blake moved into a different stratosphere, experimenting with an elixir of ballads and electronic harmonies to widespread critical acclaim. The album won Blake the Mercury Prize, and in turn, garnered him plenty of new fans – many of whom had little knowledge in his work on seminal UK dance labels like Hemlock and Hessle Audio.
L.A.'s inherently collaborative nature appealed to Blake and influence his own output, with his introverted nature catapulted into new, extroverted realms, after feeling that he "needed a change," artistically.
The biggest artists in the world soon sought after sessions with him – Travis Scott, Beyoncé, and Frank Ocean are just a few the stars he has worked closely with over the years. After the Travis Scott, Metro Boomin and Rosalia-featuring 'Assume Form', his last album, Friends That Break Your Heart was also deeply collaborative, featuring appearances from SZA, as well as guest spots from Monica Martin, JID and SwaVay.
But with Playing Robots Into Heaven Blake is opting out of the collaborative mindset and leaning back into his more insular past – a way of working that he admits feels "much more natural". He explains that 'Playing Robots Into Heaven' is the most fun he's had making an album – and you can really tell.
Alongside his usual polished production, liquid synths and spectral vocals, the album has euphoric tracks designed for playing out in the dance, which he's proceeded to do at sell-out shows in Europe and North America. For long-time fans, the yearning, nostalgic dance cuts are reminiscent of the sounds and influences that they first fell in love with.
To celebrate the album, James Blake collaborated with Bowers & Wilkins for an immersive listening experience that combined the visual world of the new album, Playing Robots Into Heaven, and an intimate DJ set performance. After the listening party, Hypebeast caught up with Blake to discuss the making of his sixth studio album, the formative nightlife experiences that shaped his sonics, his affinity with beautiful design in all shapes and forms, and why he feels comfortable in feeling like an outsider.
How much would you say this album was about rediscovering yourself and returning to the club settings that formed your original musical output?
I think this was an exercise in narrowing the scope. I'm going in and getting back to a certain time but going back to a process that was just very kind of singular. I brought a style of drums to a couple of the tracks that I thought were just evocative straight away. I think where the last record was focused on songwriting, this one was focused on doing whatever it is that came very, very naturally and easily.
The last record was focused on songwriting. I think this one is focused on doing whatever it is that came very, very naturally – and easily. Songwriting is something I love to do, but it isn't always natural. I do find it to be a challenge – and sometimes I want to challenge myself and get out of my comfort zone.1 of 3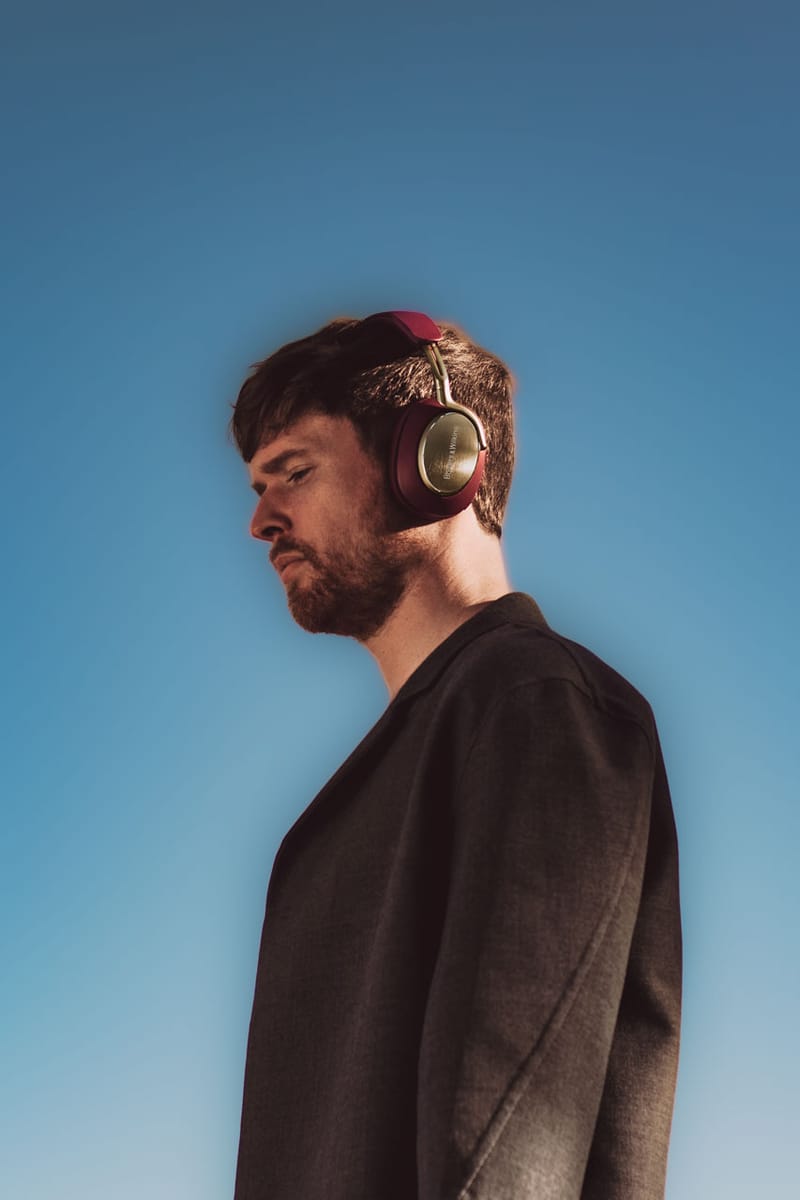 Bowers & Wilkins2 of 3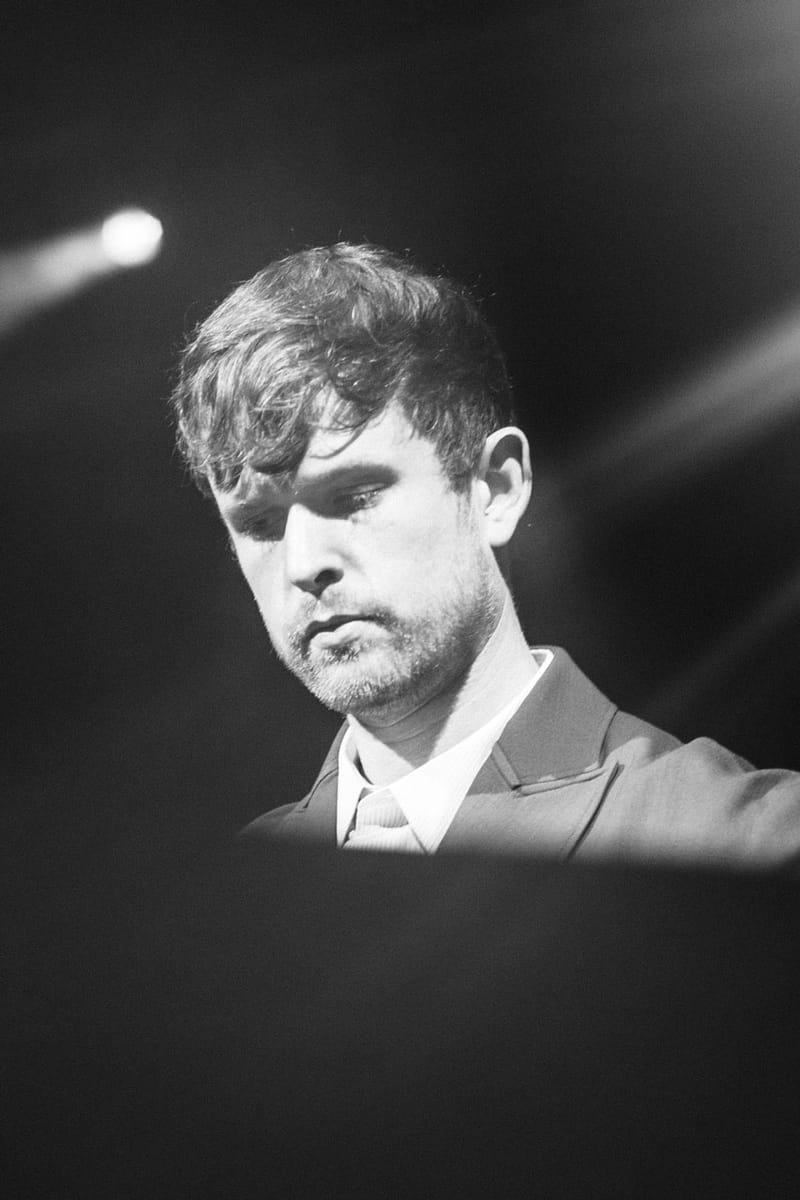 Bowers & Wilkins3 of 3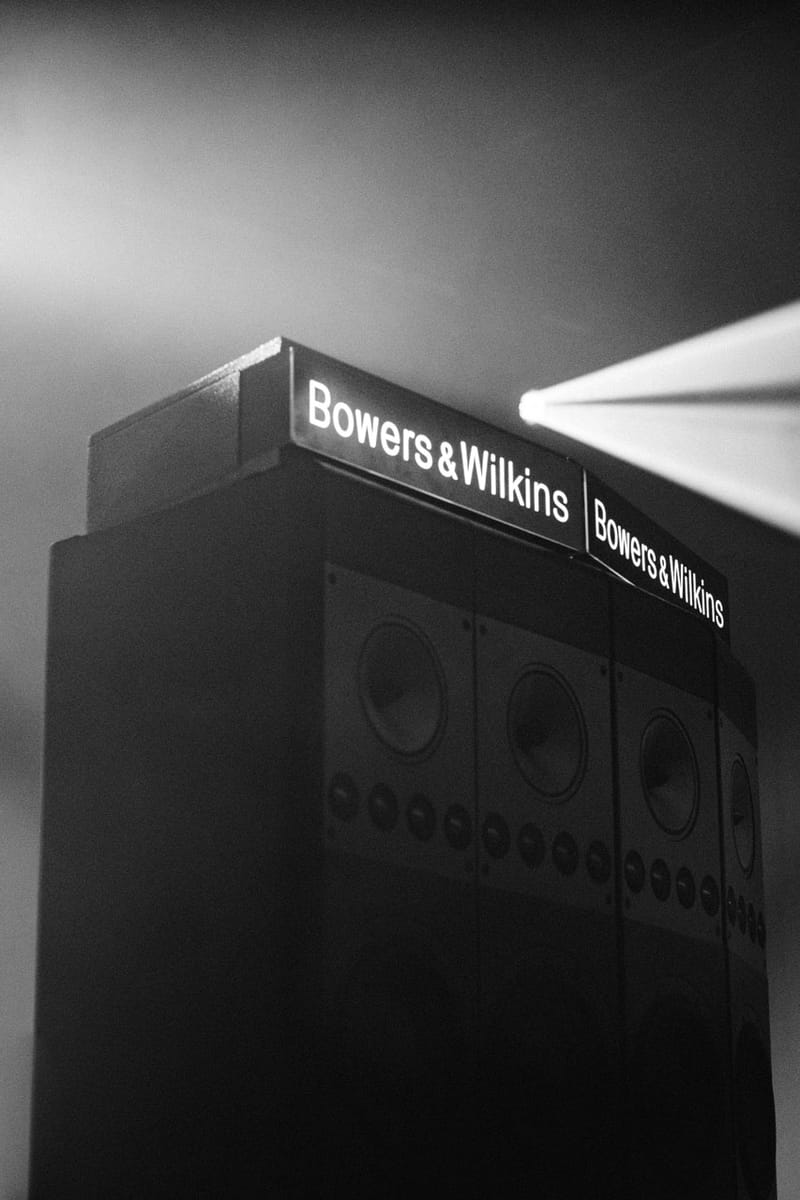 Bowers & Wilkins
This record is a clear return to some of the sonics we heard during your Hessle Audio and Hemlock days. Do you think there was a kind of, you know, a certain charm to it back then and that kind of space before you know what you've gone on to do?
Yeah, there was definitely a charm to it – also it was just something I was obsessed with it at the time. I remember there just being a whole culture around this new sound ("post-dubstep") that people were very excited about.
Previously, we'd all been really excited about dubstep itself, which kind of was, you know, and garage and those two genres were kind of the inspiration for what came next – me, Mount Kimbie, Hessle Audio, Hemlock. We were inspired by Wiley, Eski Beats, and then the likes of Horsepower, El-B and Todd Edwards.
All these genres were refracting and it was a really exciting time. But I think I'm always gonna follow what feels fun now. This album wasn't exactly a return to a sound it was more like, "Where does this process lead me these days?"
You had a brilliant conversation with Brian Eno with Bowers and Wilkins ahead of the Playing Robots release. You talk about this dreaded "arsehole chord", which he denotes to a go-to chord used in popular music. As someone who has worked on some of the biggest pop projects in the world in recent years, how much was this project going against the safety or the conformity of conventional pop projects and songs?
I think I've generally tried to steer away from convention throughout my career. With my music, the only thing I can do is try to contribute stuff that feels like it's pushing the envelope. It's interesting even hearing people be like, "Oh, he's gone left field again."
It's like, "Have you heard the last record?" People are only calling this stuff my poppier stuff within the context of my own catalogue… but if you look at it in the context of the world, it's still quite out there. "Frozen", for example; where does that exist in a 'pop context'? And look, I love pop music – so for me, it's not an insult at all. But I always found that interesting, as an observation.
You're a natural collaborator – but did you enjoy the insular nature of creating Playing Robots Into Heaven? 
It was really fun. It's probably been the most fun I've had making a record – and it happened probably the easiest, in quite a few albums. Everything I needed to make the album was already there and there was nothing I needed to learn. But one thing I did learn was enjoying that natural process – maybe the most comfortable and natural way forward for me is continuing to create like that.
"I would play at my student union or house parties – and it was great because it meant I didn't have to talk to anyone if I didn't want to."
So you were really just doing exactly what you wanted to do with this album?
Completely. This album is about reminding people that I make this music; letting them know I've got another string to my bow. This is for people who got into music through my songwriting stuff. Here's another moment at the show that you'll hopefully love. Come and enjoy my music in a different way.
It was particularly nice making songs like "Tell Me"; that was just me doing the exact thing that I wanted to do – people may have been thinking "he's gonna give us another introspective anti-drop," and I just was like, "No, I'm gonna, just gonna press the button and do the thing."1 of 3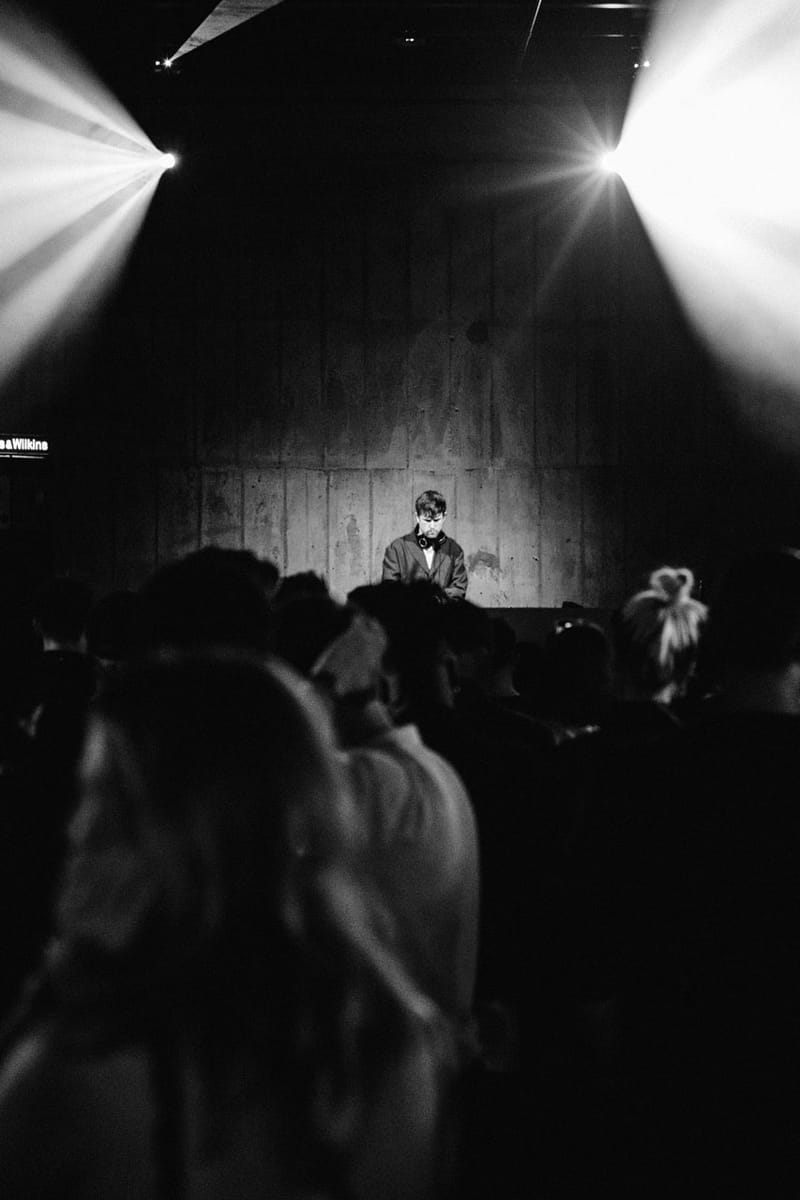 Bowers & Wilkins2 of 3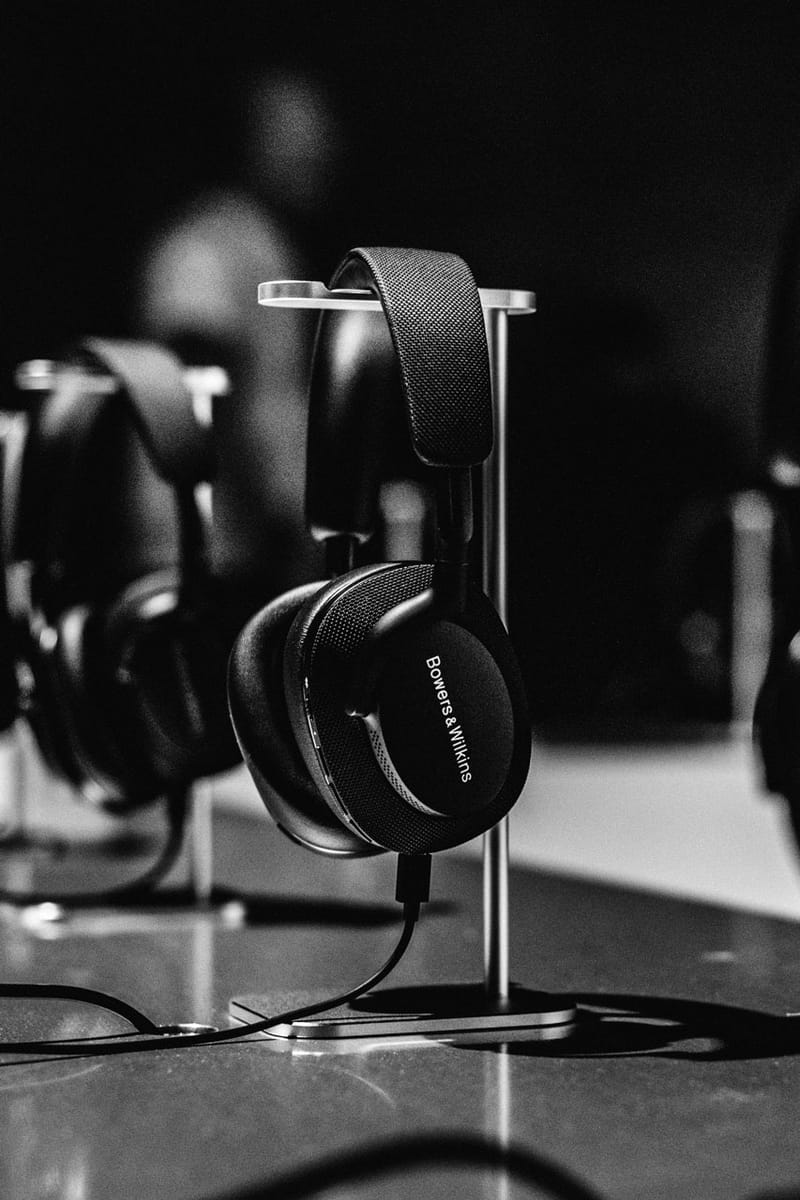 Bowers & Wilkins3 of 3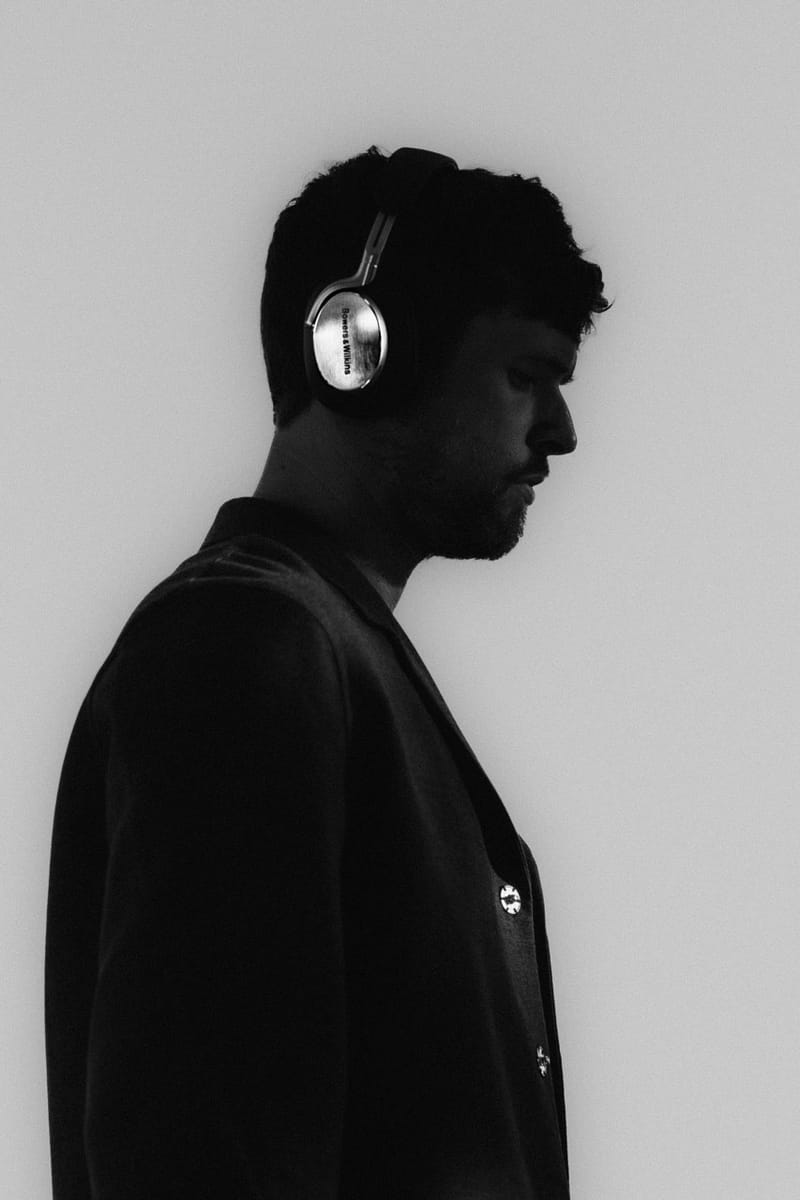 Bowers & Wilkins

"Tell Me" is an undoubted highlight from the album — with that, did you want to create a song made for playing out to crowds like the one at Alexander Palace, recently? 
With Ally Pally, the last time we played there, it was a much slower set – and I honestly had one of the best shows in my career. But it was nice this time to bring the rave aspects to a venue that is really begging for it. People came up to me after the show and commented on how enjoyable it was to carry on dancing – not just for a couple of songs, not just for one song, but actually stay in the dance and keep going.
At shows in the past, I usually have had to play a ballad here, a ballad there and then just catapult into super high-energy stuff. That has felt a bit disjointing at times – so it was nice to have a bit more material to work with and play out. That's not to say we're gonna smash it out all the time, but it was nice to have a bit more to work with!
On that note, I was reading your Blackbird Spypane interview recently, where you spotlight a DMZ tee as one of the only items you've kept a hold of over the years, as it encapsulated one of your perfect nights out. What were some of the UK nights or clubs that informed and shaped your sound growing up?
Early on it was Herbal, in Shoreditch… and Plastic People. Those were the nights I remember the most vividly. There was a lot of drum and bass, which was fun. At the time, people were trying to play Jungle but then crowds were being like "No, play more jump up." I was only like 15, or 16, so I didn't really know what these genres were – I just knew I liked them.
I just thought this is good music to listen to while I go out and drink. It was good music to be rejected to (laughs). But after a while, going to Plastic People, and house parties and hearing this sort of music more and more, I knew I wanted to be a part of it and learn about it.
"I just thought this is good music to listen to while I go out and drink. It was good music to be rejected to."
So that's when things started stepping up for you – and you were rubbing shoulders with people that were gonna help you shift things forward, production-wise?
Yeah definitely, because I then started DJing at Uni. Then I was starting to, make like £200 quid a set, DJing on Ableton at the time as I had no idea how to mix. So I would play at my student union or house parties – and it was great because it meant I didn't have to talk to anyone if I didn't want to.
Those student union sets must have been the stuff of legend…
Well, it was a time when I was playing this hybrid of music, from Hudson Mohawke, Starkey and Joker – then mixing it with Destiny's Child or Timbaland beats…
The meshing of those worlds together was playing out in visual form the first time too, during the formative era of Boiler Room…
Yeah exactly, even with dubstep at the time you had Loefah doing that half-time 808 stuff that sounded hip-hoppy… that would go on to influence my music in a big way.
On that note, we've heard you play some unreleased Lil Yachty at your album listening party, with Bowers & Wilkins – do you have something cooking with him?
I was actually pictured with him in the studio with him recently; we're working on some stuff. The Ragga Twins were just out of shot behind me, who I made "Big Hammer" with. That was an incredible meeting of so many worlds in one room. I love that sort of thing.
Do you still feel as kind of obsessed or immersed in discovering those kinds of moments in UK club culture today? And if not, is this album kind of about you wanting to reconnect with that? 
Music, for me, is a bit like when people grow up and then you get older, you will have kids and go off and do your own thing. I feel like with a lot of us, while we will still call each other occasionally, the shame of it is, that if a scene truly becomes successful, all those DJs are just travelling around the world all the time. You don't get to hang out as much.
We weren't hoping for that at the beginning. But you do hope that your style of music finds an audience outside of just your mates. So I guess that's just the natural side effect of that. I wouldn't say I'm obsessed with keeping up with any particular scene. Even then, I wasn't like, in the middle of it, you know? I've always felt like an outsider in pretty much everything I've ever done.
"I've always felt like an outsider in pretty much everything I've ever done."
All these music scenes and artists that were once considered niche and far removed are more accessible than they've ever been. Clothing is another thing we know you love. Would you say you're as tapped into designers and clothing as you are with discovering new music, for example?
I've definitely got my ear to the ground with new designers more than I do with new music, to be honest. I think it's a nice headspace and alternative outlet for my brain, it's good to be thinking about a different type of design. I like things where there's been a lot of care and devotion put into them – because that's what I do in my music.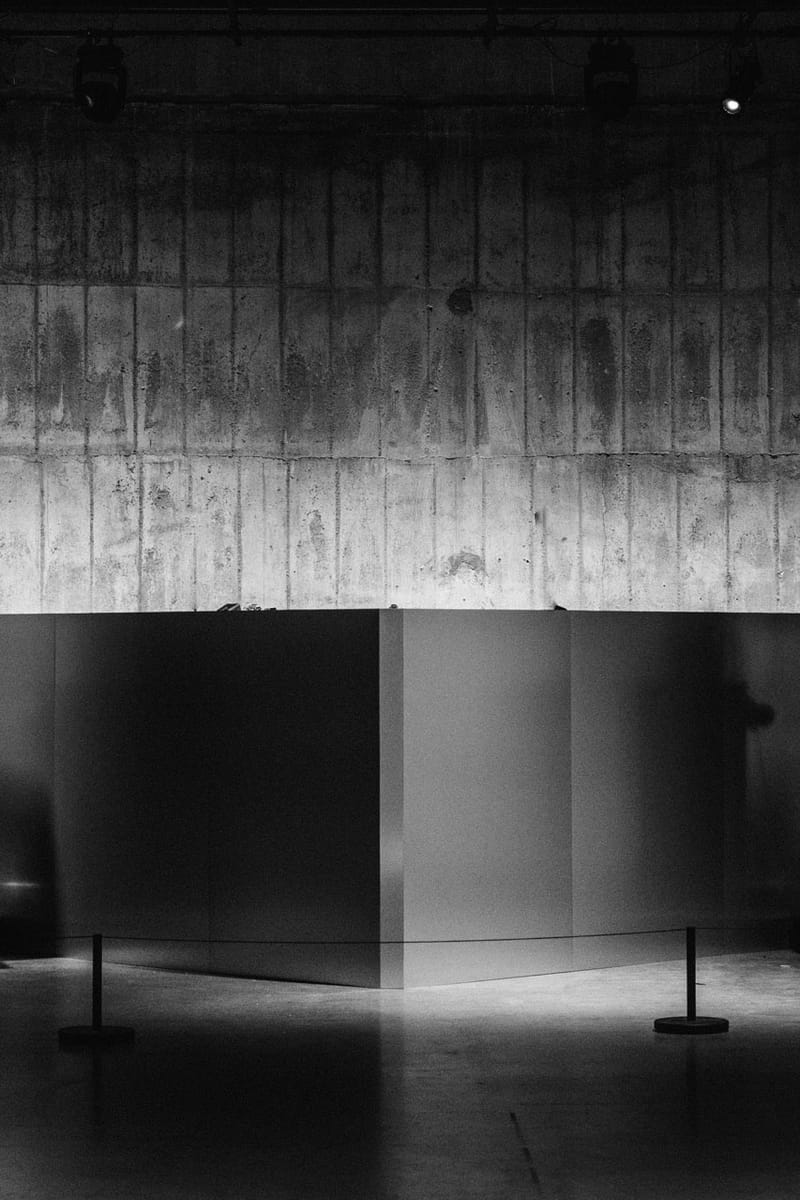 Bowers & Wilkins
Who are some of your favourite designers right now?
I love Kiko (Kostadinov). I've really been loving what Bottega and Zegna have been doing recently, too – I've been wearing their stuff on tour. Studio Nicholson is an amazing brand, too. But these are all "brands" with less visible branding. I care much more about silhouettes and how something fits your body.
It's interesting to hear you getting stuck into areas that are going to stimulate your mind in different ways. What are some of your other interests that make you tick?
Well actually, watches I'm into it in a big way… I think my tastes have gotten less expensive over the years – I'm more concerned with like, everyday wearability. When I'm doing piano improv shows, I really need to know my timings. Certain complications can just be really, really useful. The bezel on a dive watch is so useful for timing a piano improv show. If I start at a time other than like, you know, seven o'clock or eight o'clock something around rounded up, it's very hard to do the math in your head while you're improvising music.
So I'll do these like half an hour to an hour improv shows, so I need to just set the time and then know half an hour into the performance. It's exactly kind of what a diver would have to do, except I'm, I'm doing like the most of lily-livered version. But alongside the beauty and function of the item itself, what I really love about watches is not needing to check my phone.
So what's next for James Blake? Are you going to relax or keep things moving?
I'd like to do some travelling ahead of Christmas, while I'm not working. But things seem to just keep moving, whether I like it or not!
Source: Read Full Article