Sandoval says he faced some "dark days" and even had suicidal ideations at the heigh of Scandoval, before claiming he was at Rachel Leviss "beck and call" during her stay at a mental health treatment facility earlier this year on his new podcast.
Tom Sandoval is opening up about the scandal that changed his life.
In the inaugural episode of his new podcast, Everybody Loves Tom, Sandoval discussed the aftermath of "Scandoval," and detailed the dark days he experienced at the height of the Vanderpump Rules drama.
"It was really crazy living like a fugitive. The feeling of like, being wanted for, like, a triple homicide," Sandoval told guest Kyle Chan about life after news of his affair with castmate, Rachel Leviss, broke. "Like not being able to go anywhere, being followed, being harassed, just relentlessly."
Sandoval, who cheated on his girlfriend of nine years, Ariana Madix, with Leviss, told Chan that his every move was scrutinized.
Unable to render YouTube Video.
He continued, "If I were pictured with any girl, it's like we're having sex. Like, Billie [Lee] would come over to do laundry. She'd come over at, like, one in the afternoon. They'd belike, 'Billie spends the night again.'"
Living in that environment day in and day out got "really dark" for the bar owner, who said he struggled with his mental health after coming home from touring with his band, Tom Sandoval & The Most Extras. It got so bad, Sandoval said, that he even had suicidal thoughts.
"When you get into that headspace, it's like a domino effect. Your world starts collapsing on itself and you cannot see outside of your feelings," Sandoval shared. "Your peripheral goes away. Your sense of thinking about the future, thinking about like, 'Oh, come on,' like, your ability to snap out of it goes away… there were times I felt very, very close.
"I'm so, so glad I had you, Billie came over that day and took me to a comedy show to like, get me out of it," he added, saying he was going through "so much" at the time.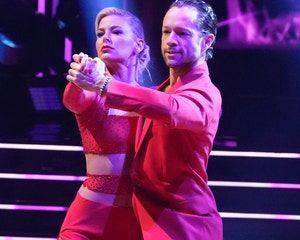 Ariana Madix Says 'Devastating' Scandoval 'Does Not Define Me' on DWTS Premiere
He also detailed his relationship with Rachel while she was away at a mental health facility receiving treatment. Sandoval said during that time, he was at the 29-year-old's "beck and call."
"Initially, when all this stuff went down, we were obviously talking to each other all the time… and then she went away to that facility, and I kind of was like at her beck and call in a sense, because you can never use your phone in there," He explained. "No access to anything. And so I had to wait for her call, which can only happen maybe twice, once a day. And so when I would get that call from her, it would be like, 'Oh my gosh, oh, gosh.' But I was constantly waiting there. And then, you know, some days I wouldn't get that call and it would really affect my mood."
While Sandoval, who said the pair haven't talked to since June, wished the he too could've gone "away," he maintained that he's glad he faced the drama head-on.
"I would have loved to go away, but one thing that I am really, really very fortunate and happy about in a way, that I was forced to sort of deal with the situation," Sandoval, who says he's gotten sober since the scandal, said. "Going on tour, it kept me busy, but it also forced me to face my stage fright in a sense. And I did it without drinking. And I did it in front of critics that were not f—ing happy with me."
He continued, "But also talking with my therapist, I was able to take things and things that he said, advice, and apply them in real time, to real life."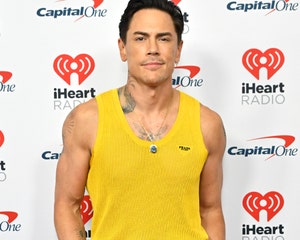 Tom Sandoval Reveals He's Single After Public Affair With Rachel Leviss
"And I think that was really important. Staying here, facing it, being in it," Sandoval added.
As for his relationship with Madix, Sandoval said the pair are still living together in their shared Valley Village home and have learned to co-exist. While Chan, who is also friends with Madix, said the TV personality is not ready for an apology from Sandoval, he did prompt the musician to address his ex during Thursday's episode.
"Of course I do," Sandoval said when asked if he apologizes for the months-long affair. "It has been such a learning experience, with going through everything and with what I did, and taking time to see the repercussions of my actions."
Comparing his behavior to that of a "drug addict," the VPR star added, "I think I was just so unhappy in my life… and I didn't know how to handle it, and so I kind of just rebelled in the worst way possible, and it sucks and I'm sorry for all the people that I hurt in that process."
If you or someone you know is struggling with depression or has had thoughts of harming themselves or taking their own life, get help. The National Suicide Prevention Lifeline (1-800-273-8255) provides 24/7, free, confidential support for people in distress.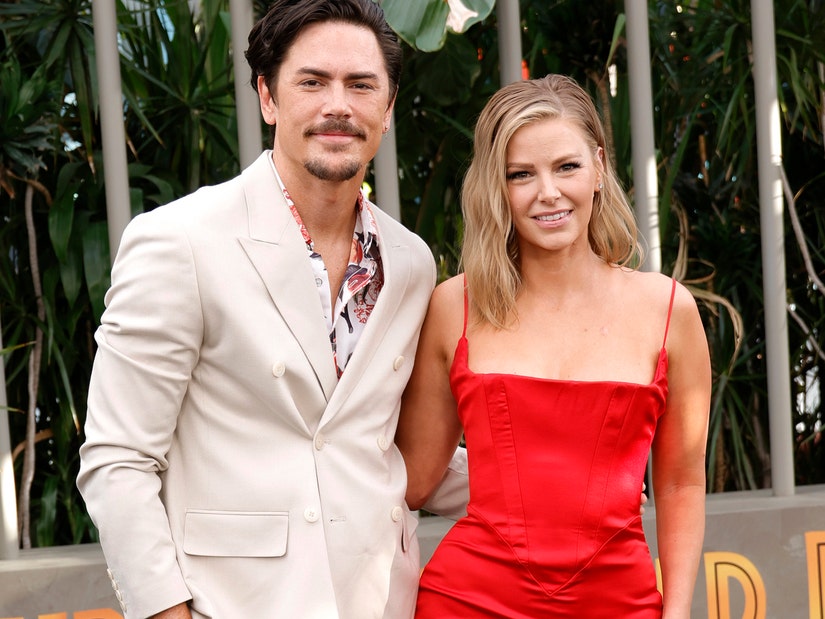 Source: Read Full Article